Forex Pulse Detector ea
Sale page: http://www.automatedforextools.com/forex-pulse-detector
Archive page: http://archive.is/7FcPy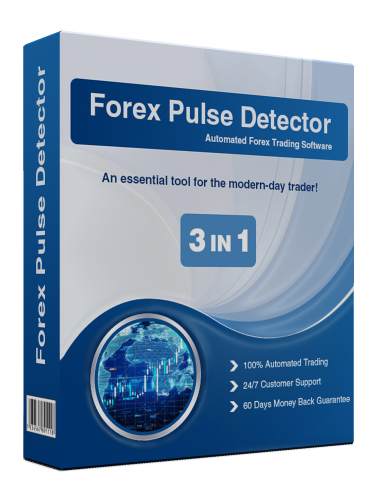 Forex Pulse Detector is developed to take advantage of the market impulse. It is equiped with several indicator sets, which helps it detect when the market will reverse. Most Forex traders hunt for exactly such conditions, since they are expected to give them that extra pips.
Our team has made a lot of research on the current market and found something very interesting: such behavior is typical for many many currency pairs! Yes, correct – this makes the Forex robot compatible with almost all pairs on the market. Forex Pulse Detector supports GBPUSD and EURGBP currency pairs at the moment. Our developers are testing and adapting the robot on other pairs. The robot will supports other pairs in future.
Forex Pulse Detector is compatible with M15 time frame. This makes it highly active, which leads to gaining pips quicker. Some traders may say that low time frames do not quarantee accuracy. Maybe, but not in all occasions: Forex Trend Detector's special algorithms are most effective exactly on such low time frame, which is most welcome for all traders who seek for high trading activity and faster profits. Check out the Backtests and Live performance sections to see the proof of our words.